The conference will take place in a seminar hotel in Riolo Terme, Italy. This venue is 1.5 to 2 hours from Bologna airport and about five hours drive by car or public transportation from Switzerland.
Grand Hotel Riolo Terme
The hotel offers a very smart and scenary place to learn and meet in our international group. We will have all rooms reserved for our Logosynthesis® Summer Conference.
We will meet in a big seminar room. There will be other nice sites for working and practice groups.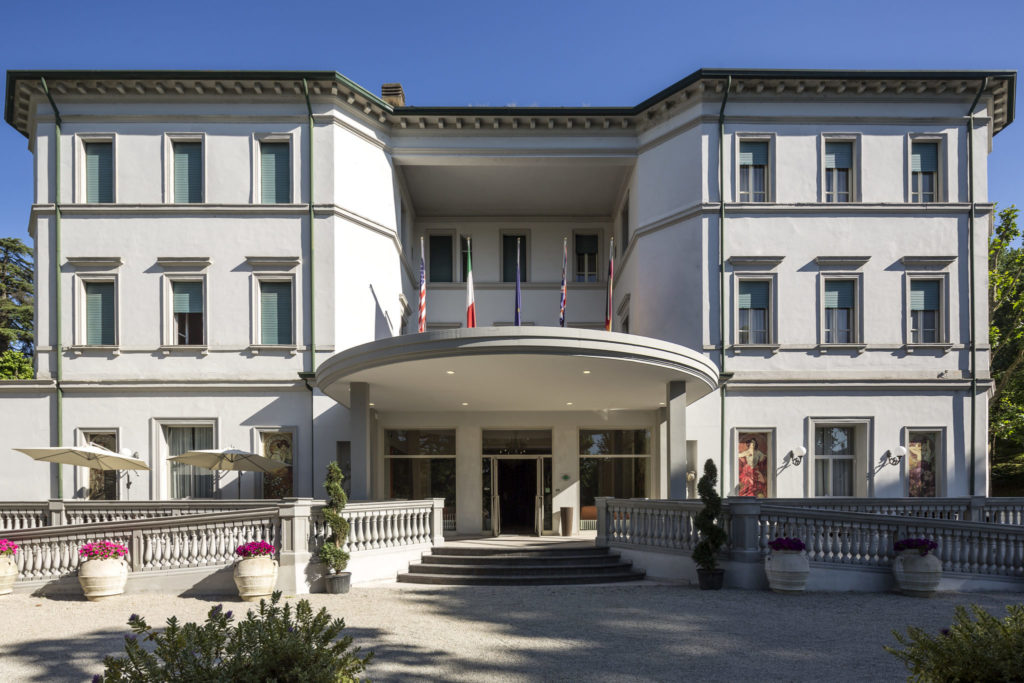 Prices and conditions for room and full board
The hotel has single as well as double rooms. Single rooms will cost € 725 for your room and full board, including coffee and tea breaks, as well as the use of the seminar infrastructure. You can also share a room with another conference attendee, double rooms are only € 565. Additional tourist tax €2 per person and day.
Room reservation: Hotel Riolo Terme.
However, if you want to arrive before Sunday, July 4, or if you want to stay after Friday, July 9 2021 please contact Hotel Riolo Terme.
Travel and Location
The nearest international airport is Bologna. The nearest train station is Castel Bolognese – Riolo Terme. This train station is not far from the hotel.
If you tell the hotel your arrival time they will be able to arrange a taxi that will take you to the hotel.
If you want to call for a taxi yourself:
Area Castelbolognese – Riolo Terme – Faenza – Imola: SMART AUTOSERVIZI – Gianluca Bertozzi cell + 39 327 7837271 – + 39 327 7893047
from/to aeroporto Bologna: COOP TRASPORTI RIOLO TERME +39 054671028 info@cooptrasportiriolo.it